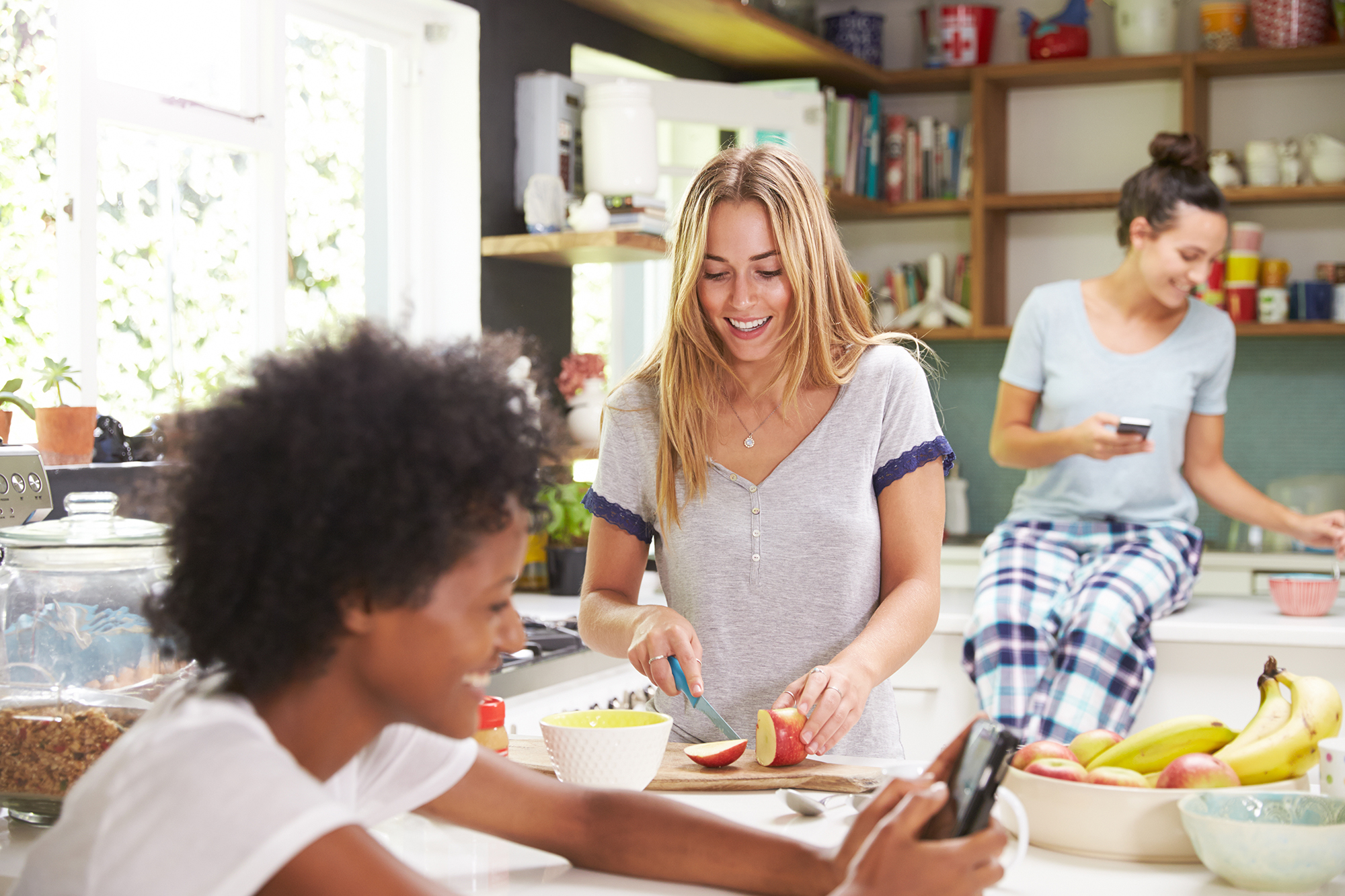 Healthy Mealtime Alternatives
November 23, 2017
Make your meals healthier by swapping out a few ingredients for more nutritional alternatives, without compromising on flavour.
Finding healthier alternatives to the not so healthy foods we eat has never been easier. There's so much information out there and different cooking devices and methods to give our meals a healthy boost, without compromising on taste, or even texture. We can almost trick our brains into thinking we are eating the full-fat versions of the meals we enjoy, while eating healthy alternatives.
We've compiled a list of our top picks for healthy mealtime alternatives so that you can eat your way to a healthier you.
Swap:
White Rice for Brown Rice
It's always best to choose whole grains over white grain options. Brown rice contains fibrous bran and other nutrients and vitamins that get removed in the production of white rice. Give it a try, once topped with other ingredients you'll hardly notice the difference.
Pasta for Zoodles
Get yourself a spiralizer and start making zoodles. Thin strips of zucchini are easily disguised as spaghetti, and they are much less carb-heavy. Once you have made the ribbons, all you have to do is saute them for a few minutes in a pan until soft, then top with your pasta sauce for a healthy pasta dish alternative.
Tortillas for Lettuce Leaves
Think san choy bow. Rather that filling a tortilla, forget the carbs and load up a crisp lettuce leaf instead. Cos lettuce is a great option as the leaves are already a bowl-like shape, easy for filling.
Croutons for Nuts
Everyone enjoys a little crunch in their salad, but adding croutons can easily turn a healthy salad into an unhealthy one. Instead, throw some almonds or walnuts in. They're full of good fats and nutrients that will help keep you fuller for longer, and provide that delicious crunch.
Flavoured Yoghurt for Natural Yoghurt
Yoghurts can contain a lot of sugar, especially if they are flavoured, so make sure you check the nutritional labels. For the healthiest yoghurt snack, choose a natural or plain variety and top with fresh fruit and honey for sweetness.
White Wine for Red Wine
Hands up who loves wine! That's a lot of us. We're often more concerned with the foods we eat than the drinks we consume, and we don't realise how our drinks could be sabotaging out healthy eating attempts. Red wine offers a lot more health benefits and antioxidants than its white and sparkling partners in crime.
Tonic Water for Soda Water
It has water in the title so it must be somewhat healthy, right? Wrong. Tonic water can actually contain a lot of sugar, so opt for soda water with a squeeze of lemon or lime instead, especially if you're using it for mixed drinks.
Coconut Cream for Coconut Milk
Like most creams, coconut cream can be high in fat. Swap it with coconut milk instead for cooking. It's a lot lighter, and more often than not you can't actually tell the difference in curries and soups.
Essentially, it all comes down to portions, but making simple, healthy swaps when cooking and eating can make a big difference to your overall health. So choose healthy when you can, and save the treats for when you just can't go without them (it'll make them all the more satisfying when you indulge).