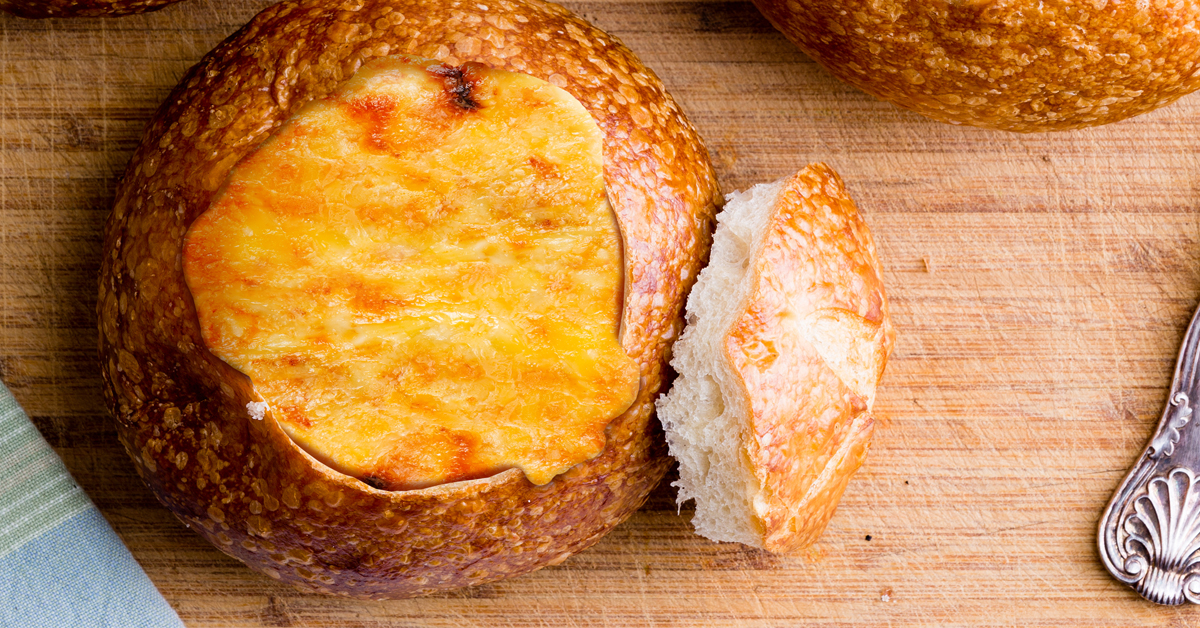 Lactose Free Mexican Cob Loaf Dip
Ingredients
300ml

Mundella Lactose Free Natural Yoghurt

6 Tbsp

Tomato Salsa (mild, medium or hot, it's your choice)

1/2 Cup

Grated Lactose Free Cheese

1/4 Cup

Chopped Spring Onions
Method
1. Preheat oven to 180º.
2. Cut the top off the cob loaf. Remove the bread centre, but put it aside for dipping later.
3. In a bowl, combine the Mundella Lactose Free Natural Yoghurt and taco seasoning. Mix together.
4. Spoon half of the mixture into the hollowed out cob loaf.
5. Spread half of the tomato salsa on top of the mixture, and sprinkle half of the cheese on top.
6. Spoon the remainder of the yoghurt mixture as the next layer. Then top with remaining salsa and cheese.
7. Place the stuffed cob loaf on an oven tray, and surround with broken pieces of the bread centre. Place the cob lid back on and bake for 15-20 minutes, or until the bread is golden brown.
8. Remove from the oven, take the lid off, sprinkle with spring onions (optional), and enjoy!
Please note: The filling can be doubled if you have a particularly large loaf.