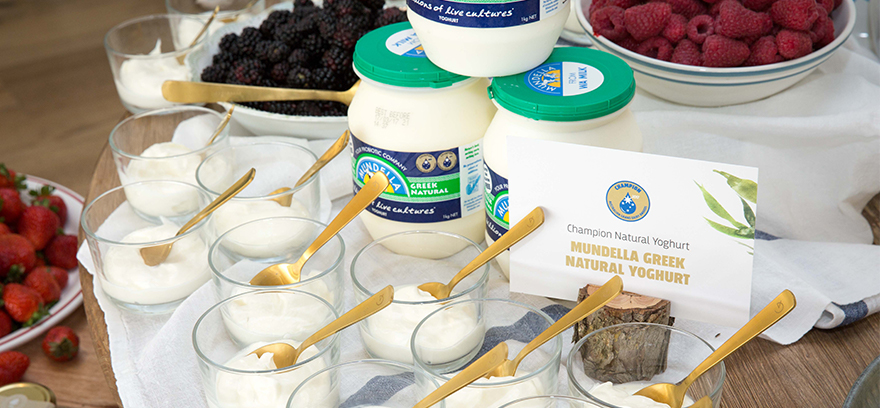 Mundella's Premium Natural and Greek Natural are finalists at the AGDA 2017
December 23, 2016
Exciting news!!! TWO of our natural yoghurts (Premium Natural & Greek Natural) have qualified for the chance to be crowned Best Natural Yoghurt at the Australian Grand Dairy Awards 2017!
We've won the title 2 years in a row with our deliciously creamy Greek Natural Yoghurt and we're hoping to score a hat trick in 2017!
Results will be announced at the prestigious Melbourne AGDA Annual Awards dinner in February 2017.